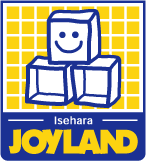 regulation

description

for English

ask&support
Rental Showcase ISEHARA JOYLAND
Rental Showcase Shop
ISEHARA JOYLAND

Welcome to ISEHARA JOYLAND!
| | |
| --- | --- |
| | About our shop |

■
We rent 550 rental show cases to collectors and creators who want to sell their goods. Our cases are now filled with toys, cartoons, character goods, figures, and novelty goods.


Dragonball
Pocket Monsters
St. Seiya
Akira
Godzilla
Gundam         ...etc

The case you rent is a space you can use freely as you like!
You can make a nice shop depending on how you arrange to display. We sell the items you displayed in place of you.
Lots of tourists have already come to us and found good souvenirs, presents for their friends, or items for their collections.
Come to our shop in SHINJUKU and find the ones you have been lookin' for!!
| | |
| --- | --- |
| | |

■
To use your case, you need to choose your *case number that is vacant (you can refer which cases are vacant at Online-Gallery. The case number bordered in black means occupied and you can see the photos.) and fill up "Contract Sheet" and "**Item Sheet" at first and come to our shop with them.

*We're ready three type of size (M/L) and the rental price varies from 2,000yen/month to 11,000yen/month.
**You need to fill up 1.case number 2.the day you stocked the items 3.item number 4.item name 5.price(including 5% tax)and quantity.

・ You must lease more than 2 months only at first time. From next time you renew a contract by 1 month.
・Be sure to inform us if you renew or end the contract at least 10 days before the expiration day.
・We add up your sales at the end of each month and pay you the sales on the 20th of next month. We'll charge you 10% of sales as a commission.
■
You can put a price as you like. But the minimum price is 50 yen or over.
■
You can also rent one showcase by more than one person!
■
You can freely set out and display your items on your own.
・ You can freely change your items or move to another case for the period you rent a case.
※We decline to display illegal items, copy items, porno items, living things and so on.

Copyright (C) 2005 ISEHARA JOYLAND All Rights Reserved.